The bag is pre-rolled in an introducer to facilitate a simple insertion via incision or trocar.
Color coded tabs help with identification and positioning of
the bag once in the abdominal cavity.
It can be used alongside standard laparoscopic techniques
and without additional specialized instrumentation.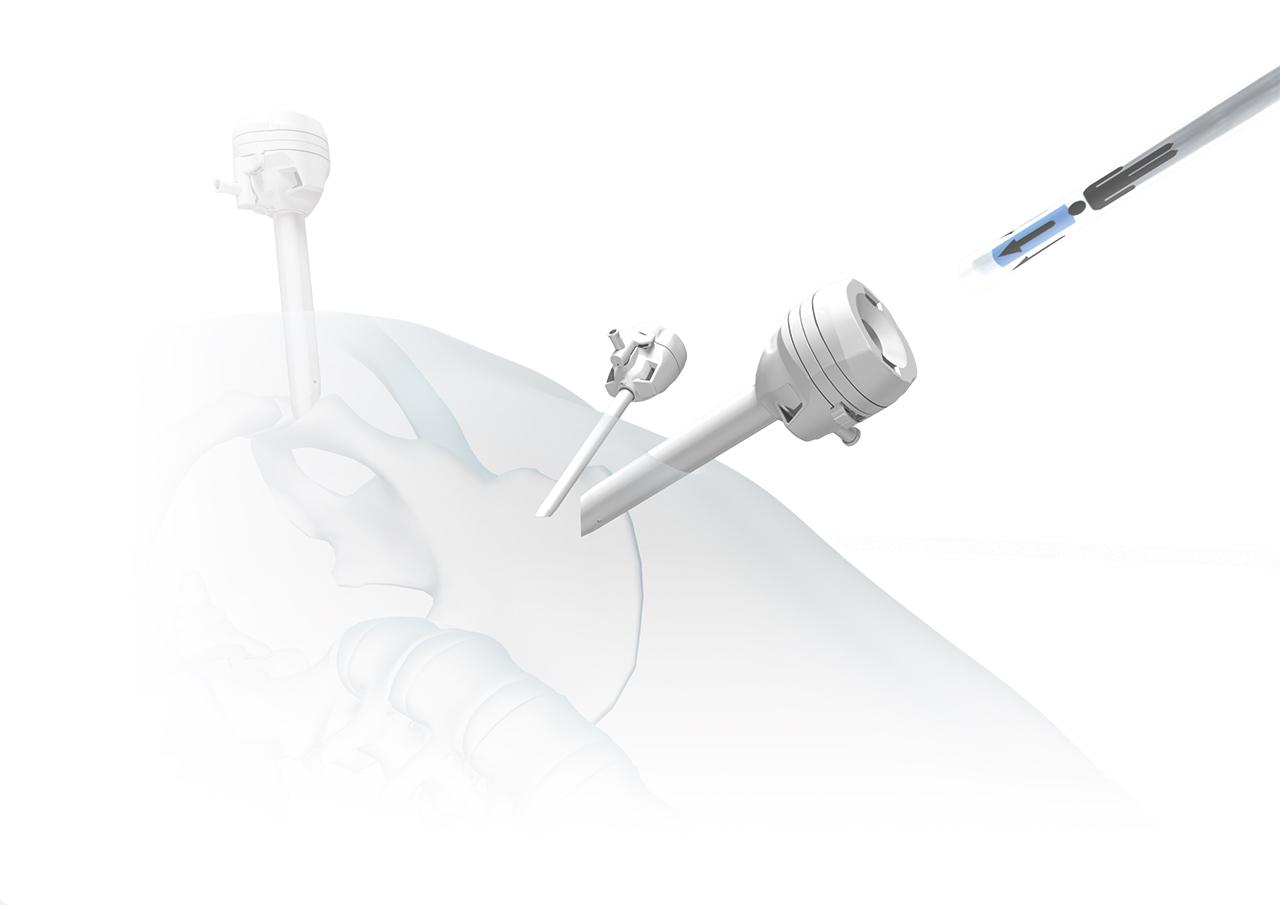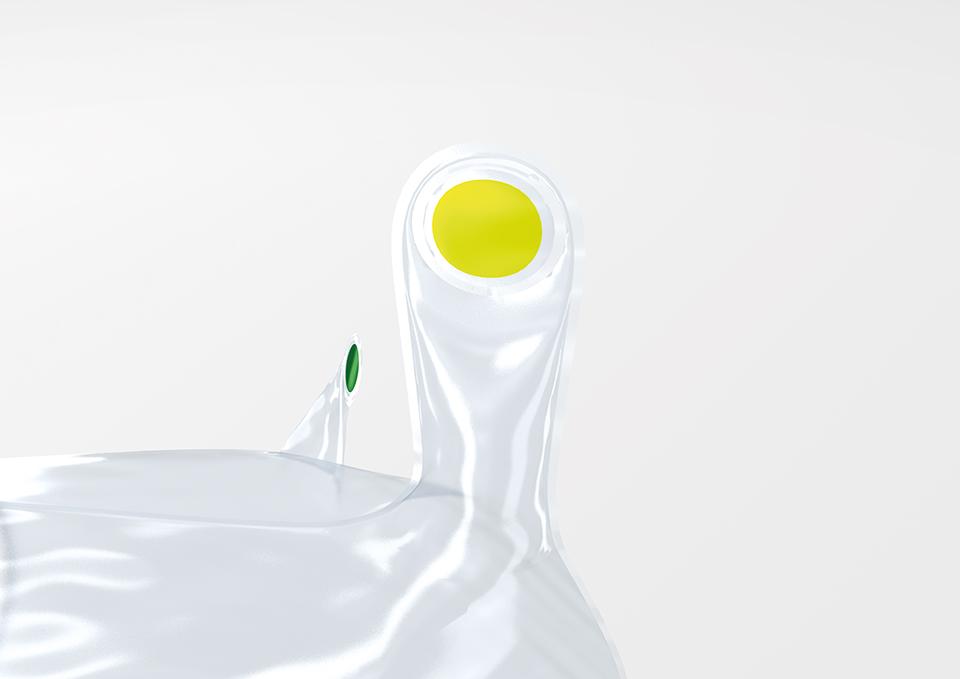 The clear thermoplastic polyurethane (TPU) body allows
visualization of the surrounding tissues, so you can tell if
there is a contact risk.
The additional ports mean that only the laparoscope must
be inserted through the umbilical incision, facilitating
uncompromised visibility within the bag.
The bag conforms to the abdominal cavity under insufflation,
making visibility of tissue better and reducing potential for
interference with instrumentation.
The multi-port design means an oversized incision is not
needed, potentially reducing tissue trauma.
Additional access is facilitated by 2 optional working ports.
Simply choose which port is needed, open and use it. Then
tie closed with the suture threads prior to extraction.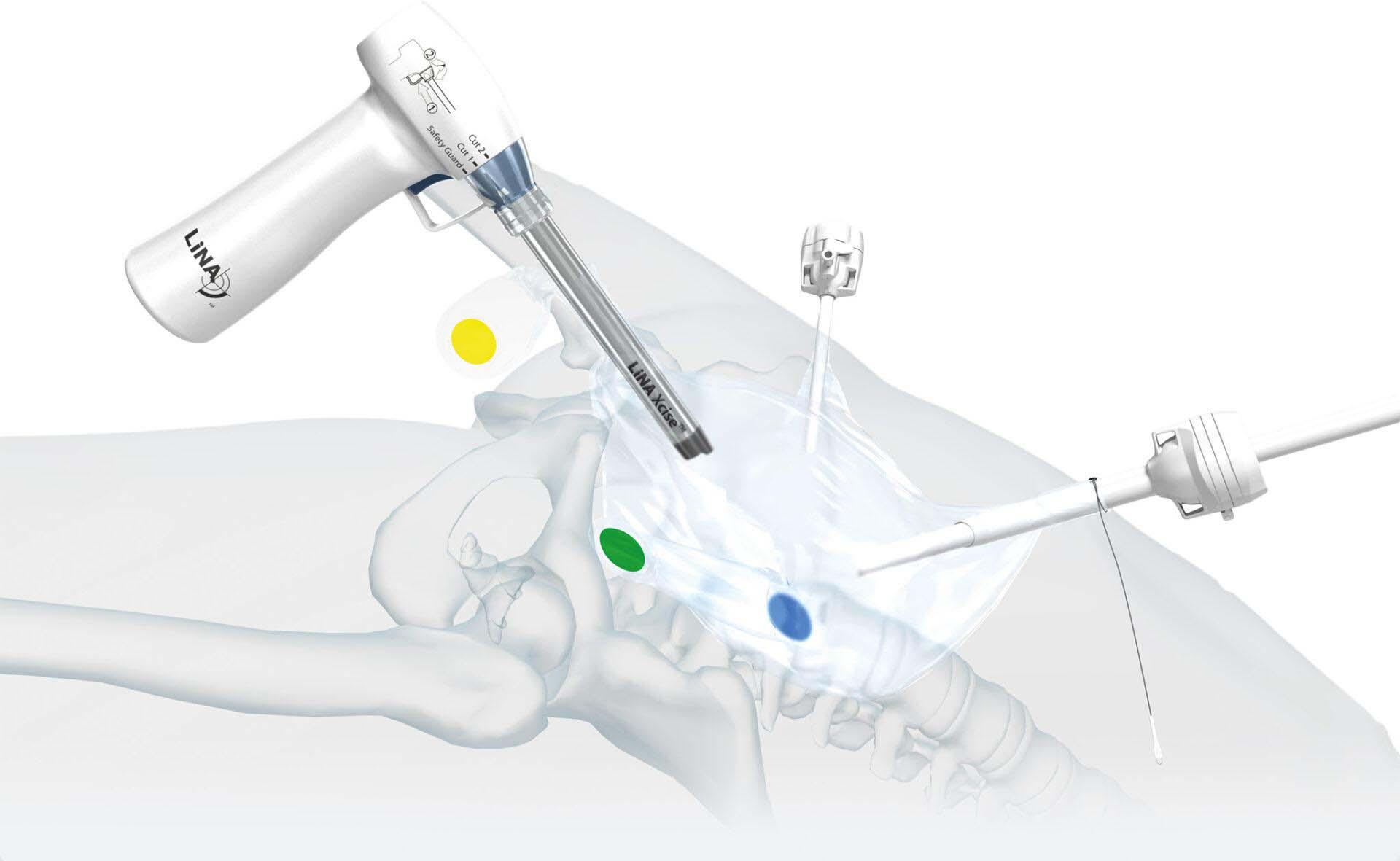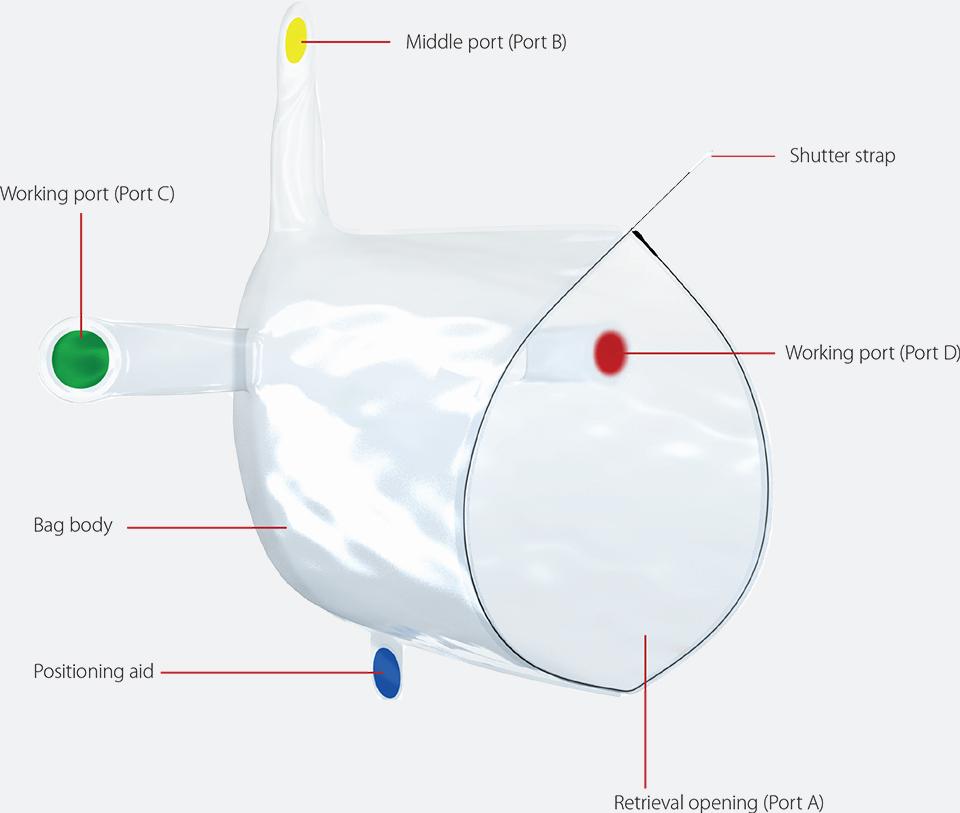 Material
Transparent thermoplastic polyurethane (TPU)
Note: The material is latex free. For more information contact LiNA Medical.
Dimensions
Body – 320mm x 240mm
Retrieval opening – Ø160mm
Working ports – up to 15mm instruments
Volume
3.5L
Access ports
4 (1 x Retrieval opening, 1 x Middle port, 2 x Working ports)
Closure method
Retrieval opening – Via shutter strap
Morcellator/Working ports – Sutures (3 ea. provided in package)
Compatible morcellator
LiNA Xcise™ cordless laparoscopic morcellator. Note: Other morcellators are also compatible.